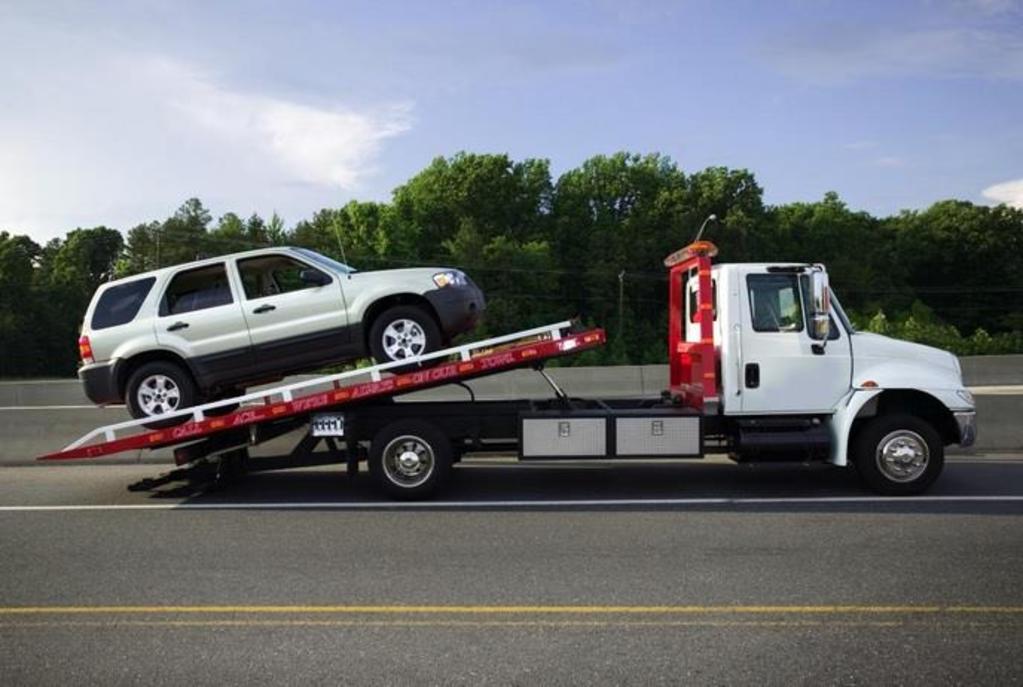 Flatbed towing, also called rollback towing, is one of the safest possible ways to transport a vehicle. That's why we offer it at Columbus Towing & Recovery LLC. We're a local tow truck service, and we're committed to providing our clients with maximum safety and superior service!
After an accident, flatbed service can help haul away even severely damaged vehicles. Even if the vehicle isn't completely wrecked, in many cases, it's best to use a flatbed tow truck because conventional towing service could potentially damage your car or truck. If your vehicle is all wheel drive or if its undercarriage is too close to the ground when lifted by a traditional tow truck, flatbed towing service is your best option.
At Columbus Towing & Recovery LLC, we have the flatbed tow truck options you need for safe towing no matter what the situation. And because we're available 24 hours a day, we're here for you whenever you need flatbed services. Call now for your free estimate or to get our team out to pick your vehicle up!
Flatbed Tow Service and Safety
When you load a vehicle on a flat bed carrier, this puts minimal stress on the car or truck in question. That's why flatbed towing is an ideal choice for severely damaged cars, vintage models, and luxury vehicles. If you have any concerns at all about the safety or security of your car or truck while it's in transit, talk to the experts at Columbus Towing & Recovery LLC about flatbed service. We want you to feel great about your tow service experience with us, and we'll be happy to speak with you about the various benefits of using a flatbed tow truck.
Pick Flatbed Towing for Long Distances
If you need Columbus Towing & Recovery LLC to transport your vehicle for any major distance, choosing flat bed towing is a great option. This tow method keeps all four wheels of your car or truck off the ground, meaning that your vehicle won't incur any wear or tear as it's moved. For short distances, a regular tow truck may be a good choice. For longer trips, though, getting flatbed tow service will help make certain that your vehicle arrives in exactly the same condition as when it left.
If you're not sure what type of towing service is best for your situation, ask the professionals at Columbus Towing & Recovery LLC. We will be happy to recommend the type of tow truck service that best suits your needs.